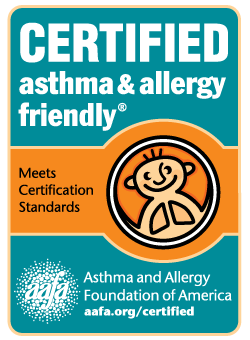 Powerbond® Cushion RS is the First Soft-Surface Flooring CERTIFIED asthma
&

allergy friendly

®
First experiences can be overwhelming…first day of school, at a new job, or in a new home. For many, those firsts can trigger stress-induced asthma and allergy symptoms. Fortunately, we've learned a few things about firsts—and we're here to make yours more comfortable..
Tarkett's Powerbond Cushion RS is the world's first soft-surface flooring CERTIFIED asthma & allergy friendly® by Allergy Standards Ltd, so it's scientifically proven to reduce exposure to asthma and allergy triggers.
Why is the asthma
&

allergy friendly® certification so important?
As one of the top five environmental risks to public health, indoor air pollution impacts all of us—especially the 25 million Americans who struggle with asthma each year.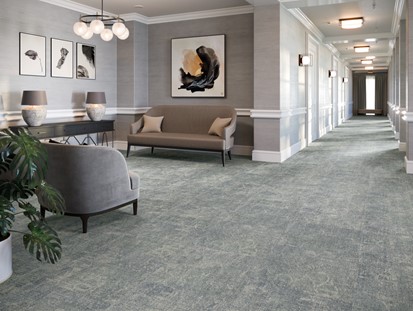 In Healthcare settings, air quality control is vital for infection prevention for patients with weakened immune systems and central to ensuring healthcare workers' optimal health, productivity and well-being.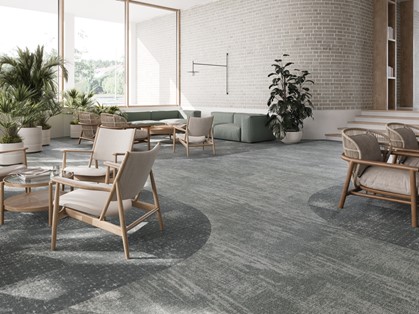 In the Workplace, 70% of U.S. employees are concerned that poor air quality is impacting their general health, and 31% say providing clean air is "vitally important" to creating a healthy workplace.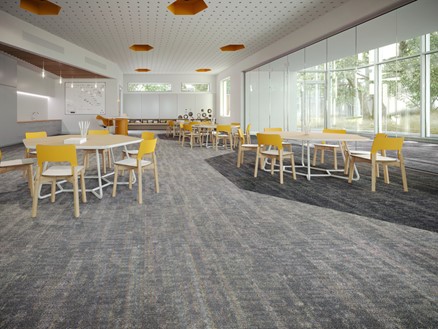 In Education environments, asthma has become the leading chronic cause of school absenteeism for 6.1 million American children (1 in 12) who have asthma.
Complete Design Flexibility
We've combined the comfort of carpet and the performance of resilient sheet flooring in hundreds of style and color combinations. With easy installation, simplified cleaning and maintenance, and support for overall health and wellness in every type of space, Powerbond Cushion RS is a total solution.
Browse 300+ Designs
Be among the first to learn about Tarkett's latest products by joining our mailing list below.